And holy cow…December is here and 2018 is around the corner. Love that our fitness community continues to provide amazing events for all fitness junkies throughout the year. Here is the latest round up of December fitness events in Dallas. Make sure to grab a friend or two and try something new! Enjoy those holiday pies as much as that sweaty workout. Remember, balance y'all!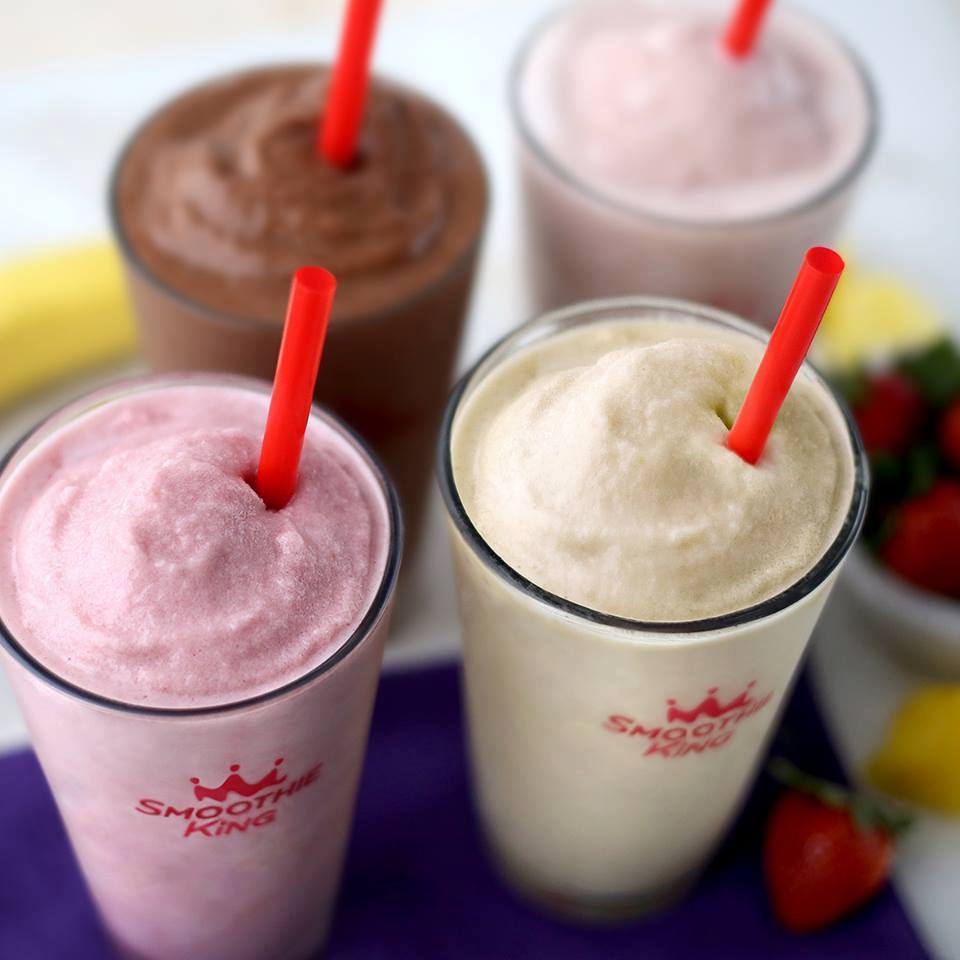 Date: Fri., Dec 1st | Time: 6:30am-10pm | Location: Smoothie King (5235 W. Lovers Lane, Dallas) | Cost: Free.
Smoothie King on Lovers Lane is celebrating their Grand Opening on December 1st! Drop in anytime between 6:30am-10pm that day and grab a free 12 oz smoothie to go.
Date: Sat., Dec 2nd | Time: 10am | Location: Community Beer Co. | Cost: $15. Register here.
Yoga and Craft Beer anyone? CubeFit Yoga and Community Beer Company are teaming up to bring you both! Come for a "morning" yoga class right here at the brewery and you'll even receive a complimentary pint & behind the scenes brewery tour following the yoga session! Doors open at 10 am with class beginning at 10:30 am. Please arrive by 10:15am. All levels & abilities of Yogis and Beer Drinkers are welcome- it's the best way to spend your Saturday morning! Tickets are $15.00 and include a complimentary pint & brewery tour.
Date: Sat., Dec 2nd | Time: 8am-12nn | Location: GRIT Fitness – Design District | Cost: Free.
Join the #GRITFAM for their 3rd annual Girl Boss Pop Up Shop! They're passionate about supporting women in business and want to create a positive, energetic environment for women-owned businesses to show off and sell their products and services.
You can enjoy awesome holiday shopping and fun sweat sessions! They'll offer 2 complimentary community classes:
– 9:00am Dance Club Cardio w/ Jackie
– 10:15am REVOLUTION Cycling w/ Brit
Check out the list of vendors by clicking here.
Date: Every Saturday | Time: 10am | Location: Crossfit Aesthetics | Cost: Free.
Looking to check out crossfit for the first time? Drop into Crossfit Aesthetics and try them for free every Saturday at 10am.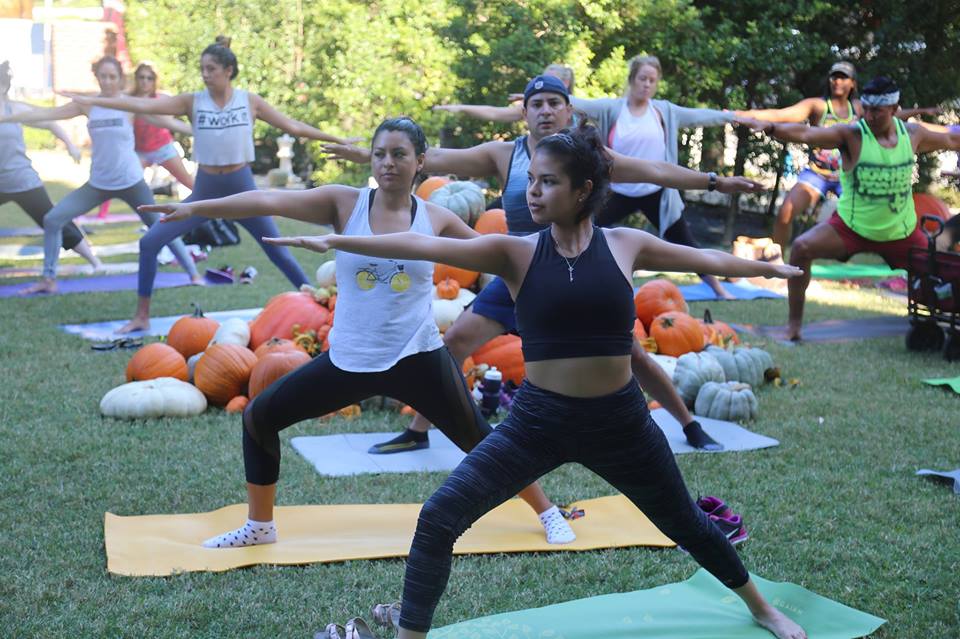 Date: Sat., Dec 2nd | Time: 9:30-10:30am | Location: Harwood District Gardens between Saint Ann Restaurant & Bar and Mercat Bistro | Cost: Free.
Jumpstart your weekend with a free vinyasa flow yoga practice with the multi-talented instructor Colby Ranae – Dance Yoga Fitness. Colby will lead the class through a 60-minute flow in the gardens between Saint Ann Restaurant & Bar and Mercat Bistro. The class is for all skill levels. Please bring your own mat and water.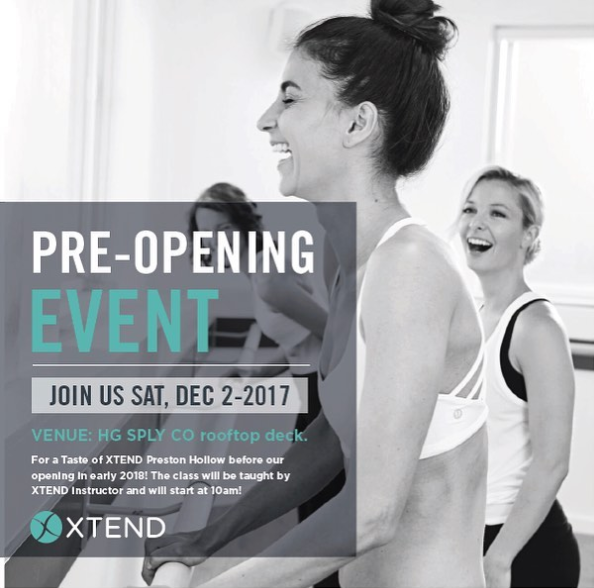 Date: Sat., Dec 2nd | Time: 10am-12nn | Location: HG Sply Co. | Cost: $30. RSVP here.
Join for a Taste of XTEND Preston Hollow before their opening in early 2018! The class will begin at 10am. Be sure to bring your own mat & grippy socks. Hand weights will be provided if desired. Tickets are $30 which includes an XTEND class followed by a delicious HG Brunch Buffet & Mimosas!
Date: Sat., Dec 2nd | Time: 12pm | Location: Chamberlain Studios of Self Defense | Cost: Free / by donation. RSVP requested but not required, 214.351.5367 or info@dallaskenpo.com.
A free interactive 2-hr self-defense workshop and workout. Participants will learn techniques to avoid dangerous situations, fend off potential assailants and general self-defense methods and mentalities. Guests are taught to 'Break a Board for a Buck' with their bare hand with each 'buck' benefiting Chamberlain's first holiday 'Adopt a Family' initiative.
Led by trained professionals, a free children's workshop (ages 4+) is offered in the upstairs gym, it includes martial arts exercises, engaging games and 'stranger danger' lessons. A Dallas Police Department representative will be present with safety tips and a Q&A for all.
Attendees are not required but encouraged to wear fitness attire and bring a cash donation to support the Chamberlain 'Adopt a Family' holiday program. More info here.
Date: Sat & Sun., Dec 2nd-3rd | Time: Dec 2nd 12pm-6pm; Dec 3rd 12:30pm-3:30pm | Location: Uptown Yoga Dallas | Cost: Starts at $225. RSVP here.
This two day intensive experience includes:
– Dynamic discussion of inner and outer emotional triggers.
– Bodywork Demonstrations
– Simple and effective self care techniques and tools.
– Yogic and Qi Gong exercises, specific emotional stretches.
– Perceptual tools to be more self observing in your daily life.
– Self and partner massage.
– Conscious tools to metabolize old and current trauma.

2 day workshop: $225
@ Lakewood location:
Saturday 12:00- 6:00 | Sunday 12:30- 3:30
90 minute bodywork private sessions available Dec 4th- Dec 7th: $250
Workshop and private combo : $400
Email jen@uptownyoga.com for scheduling.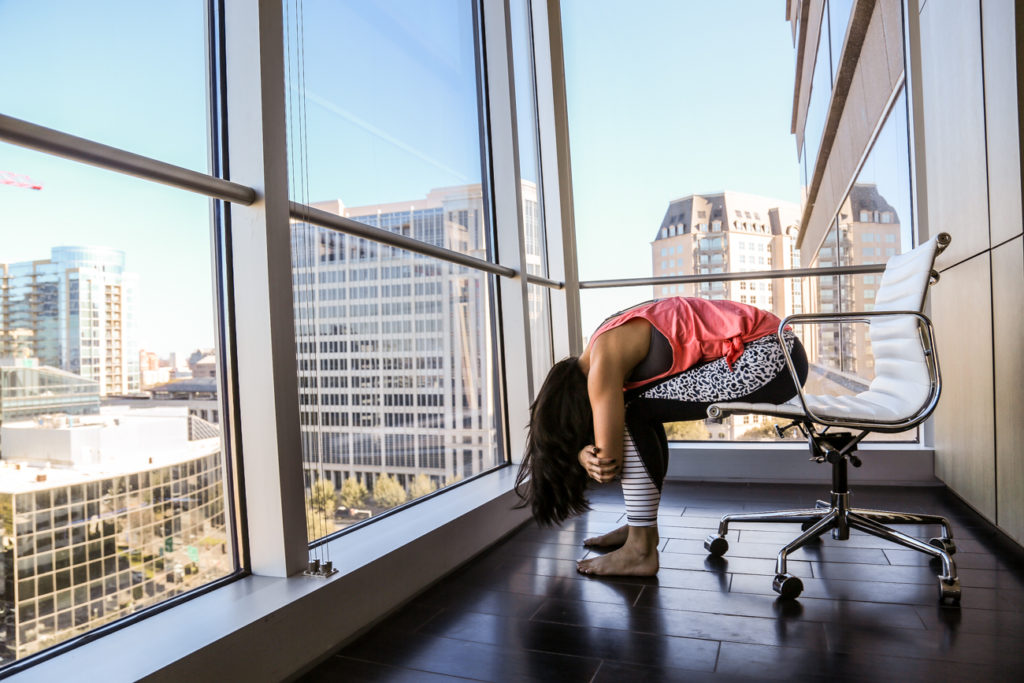 Date: Sun., Dec 3rd | Time: 3-4:30pm | Location: Yoga Chikitsa | Cost: $30. RSVP here.
The chair acts as a giant prop to help increase circulation, create a deep stretch, stimulate your digestive system, work the core muscles, refine yoga postures, and just overall relax and feel great. Easy on the joints, chair yoga eliminates getting up and down from the floor, gives you something to hold onto in balance poses, and supports you in deep stretches.
All levels welcome! Great for beginners and those with limited mobility or past injuries.
Chairs provided. Please bring a yoga mat.
Barry's Bootcamp Pop Up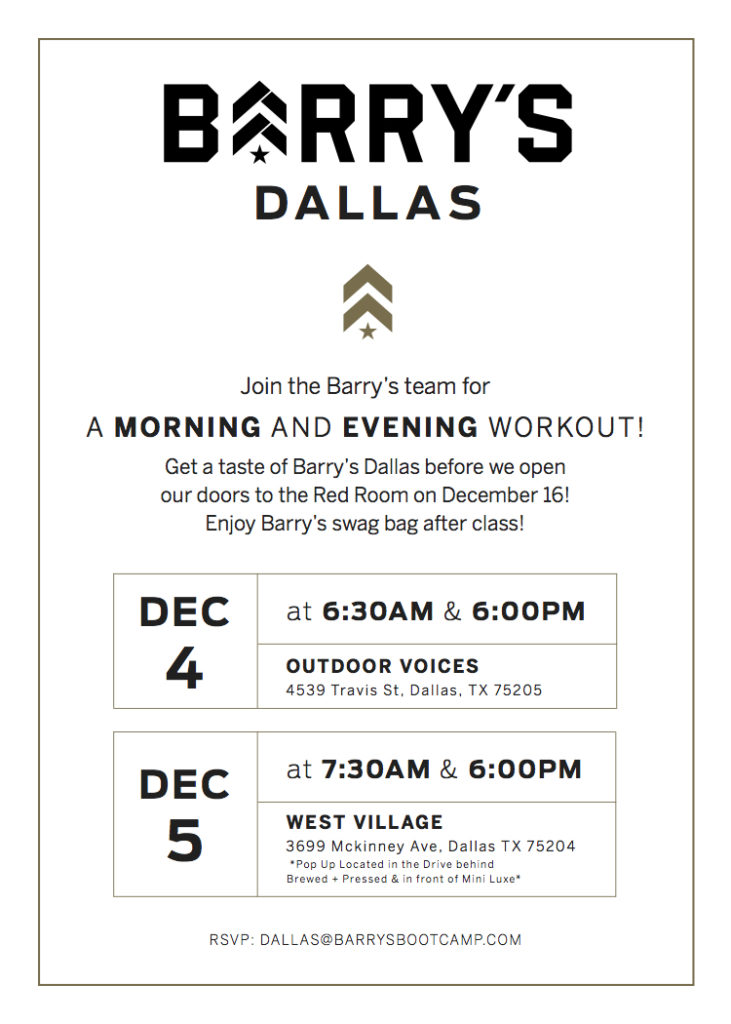 Date: Monday/Tuesday, Dec 4th & 5th | Time: Various | Location: Outdoor Voices & West Village| Cost: FREE Email dallas@barrysbootcamp.com.
The highly anticipated Barry's Bootcamp officially opens on December 16th. Get a taste of the workouts by dropping into one of four pop ups at Outdoor Voices or West Village. Leave with special Barry's swag and more.
Date: Sat., Dec 9th | Time: 9am | Location: Strong Fitness Dallas | Cost: $15. RSVP here. Spots are limited.
This will be a 90-min fitness session focused heavily on cardio and body weight movements. The workout will be followed by mimosas and snacks. Raffle and prizes will be held after class! Members & Non-members welcome.
Barre Code Basics
Date: Sat., Dec 9th | Time: 10am | Location: The Barre Code – Design District | Cost: Free. RSVP to designdistrict@thebarrecode.com to reserve spot.
This is a great class for barre first-timers, those newer to barre or Barre Babes wanting to perfect their form and find that extra burn.

Date: Sat., Dec 9th | Time: 10:15am-12nn | Location: Four Bullets Brewery | Cost: $23. RSVP here.
Get out your ugliest/tackiest/funniest Christmas sweater and enjoy an all level yoga class to the sounds of a live DJ, followed by a craft pint of your choice! And you get to keep the glass!
There will be pop-up shops offering special discounts to help you with your Christmas shopping and be sure to enjoy your FREE mini-massage to help ease out any holiday stress! Contest and prizes for the best sweaters!
Bring a new, unwrapped toy to donate to Toys for Tots and be entered into a raffle giveaway!
Date: Sat., Dec 9th | Time: 11:45am-1:45pm | Location: Team Bailey Fitness Training Studio | Cost: $15-30. RSVP here.
The Real Trap Yoga is an intentional FLOW & WORKSHOP focused on using your Breath, Alignment, Meditation and Flow to pull you out of your #TRAP! The smooth Flow is designed with Southern Gangsta Rap & Trap Music to compliment the energy of escaping your confinement.
Music curated by LIVE DJ.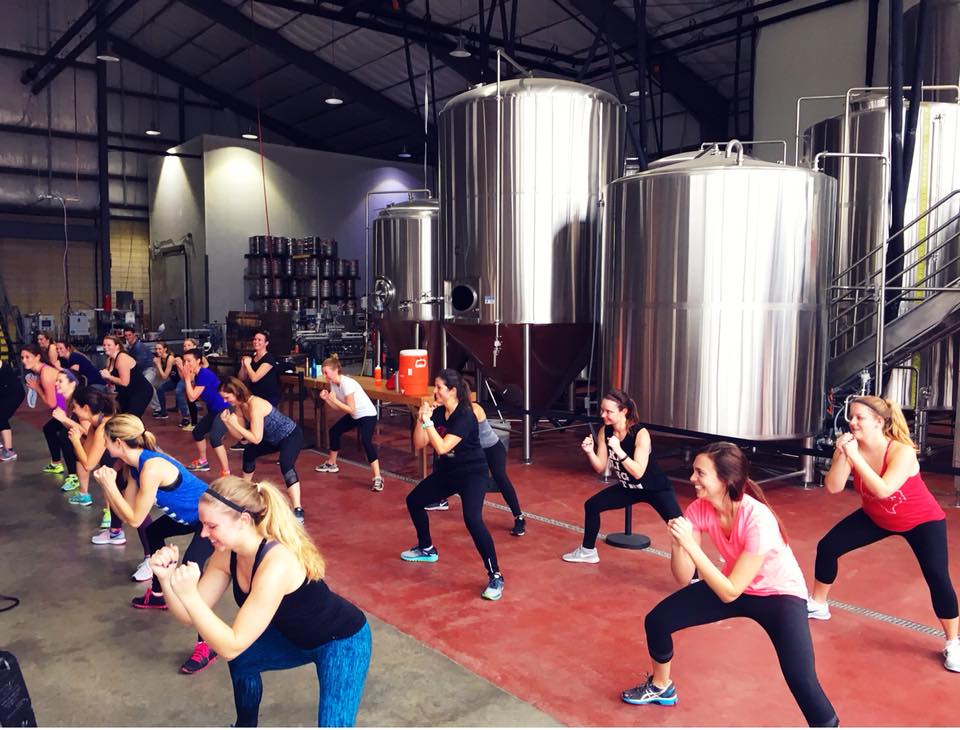 Date: Sat., Dec 9th | Time: 12pm-2pm | Location: Texas Ale Project | Cost: $20 or FREE with $15 toy donation. Get your tickets using your local studios link here: Design District or Plano.
Mark your calendars for our 3rd annual Holiday Brawl & Brews at Texas Ale Project on Saturday, Dec. 9th! Join The Barre Code Dallas – Design District and The Barre Code Plano, in supporting the Children's Advocacy Center and Toys for Tots with this fun donation based class.
You will KICK off the event at 12pm with BRAWL, their signature kickboxing class followed by Texas Ale Project's yummy brews for only $5 and a free brewery tour at 2pm.
Date: Sat., Dec 9th | Time: 6pm-7:30pm | Location: SYNC Yoga & Wellbeing | Cost: Free. RSVP here.
Join Jennifer Brandon Elliott for a complimentary holiday season class of Kundalini Yoga as taught by Yogi Bhajan®. Also known as the Yoga of Awareness, its focus is on self-awareness and delivering an experience of your highest consciousness. The technology of Kundalini Yoga as taught by Yogi Bhajan® is a science of the mind and body, to elevate the spirit, which has no boundaries, no discrimination. Therefore it is for everyone, universal and nondenominational.
You will do a Kriya (series of postures), meditate, and then the instructor will perform a sound bath using the gong which creates a sonic sound journey to recalibrate your vibration and frequency.
This class is for beginners or seasoned Kundalini practitioners.
Date: Mon., Dec 11th | Time: 7-8:30pm | Location: Brahma Kumaris Meditation | Cost: Free. RSVP here.
Raja Yoga is an ancient system of meditation and spiritual understanding. It enables us to return to a state of inner peace, personal power and self-worth through re-kindling the soul's original qualities and virtues. At its deepest level, Raja Yoga Meditation is taught as a method of self-awareness, leading ultimately to self-realization.
Date: Tue., Dec 12th | Time: 7-9pm | Location: Shake Shack Dallas | Cost: Free. RSVP here.
Open to all ages and abilities, Shack Track & Field hosts free community runs on the 2nd Tuesday of every month. Best part: your first drink back at the Shack is free! Meet at Shake Shack Dallas (2500 N Pearl St. Dallas, TX 75201) for a 3-5 mile out and back loop along the Katy Trail. They'll lock your gear up tight at the Shack so it's waiting for you when you get back.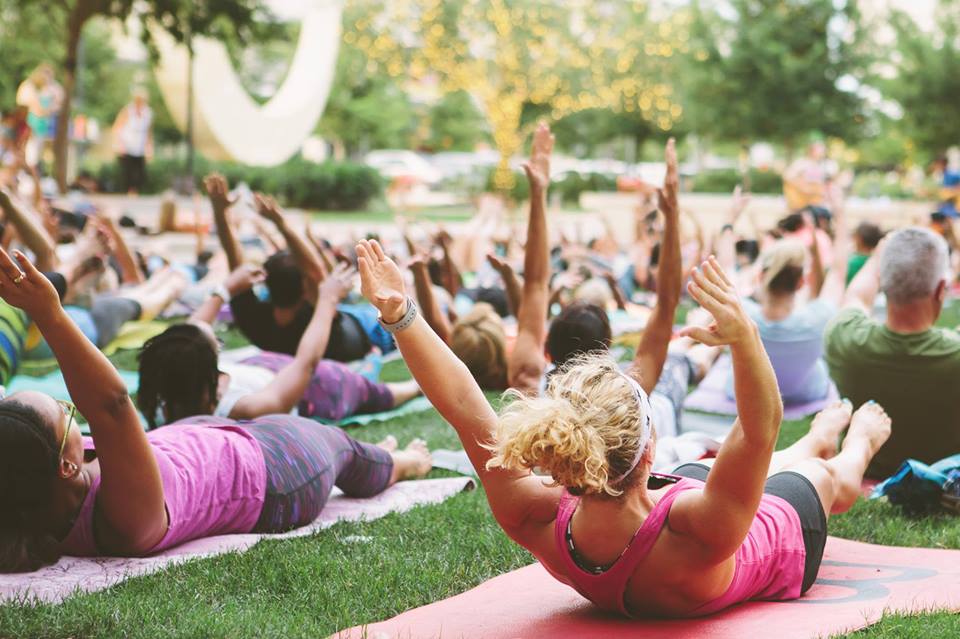 Date: Wed., Dec 13th | Time: 6-8pm | Location: CityLine DFW | Cost: Donation-based.
Join CityLine for "Cold Yoga" with Reef Point Yoga on Wednesday, Dec. 13 in the Plaza and help warm up someone in need by making donations to Hoodies for the Homeless. Class will start at 6:30 p.m. and guests can enjoy music and drop off donations from 6-8 p.m. New or lightly used hoodies are preferred, but all donations are welcome.
Bring a mat and a friend! Children are welcome to attend as well. Classes are weather permitting, so be sure to check the CityLine and Reef Point Yoga Facebook pages for updates. Please arrive 15 minutes early and enjoy free parking in the CityLine garages.
Date: Thu., Dec 14th | Time: 730p-9pm | Location: Reunion Tower Geo Deck | Cost: $36. Tickets here.
It's time to level UP your yoga game! Be the first to experience SkyFlow, Dallas' newest (and highest) yoga series. Join us 470 ft. in the air for a holiday inspired salutation in the stars, overlooking the lights of downtown Dallas. Advanced ticket purchase required for event. BYO mat.

Date: Sat., Dec 16th & 30th | Time: 6-8pm | Location: Two locations | Cost: $35-$40. Sign up here.
Happy Goat Yoga – For Charity – Ugly Christmas Sweater Edition! Now this particular class is going to be extra, extra cute! The mini goats will be dressed up in their festive attire and so should you! Talk about perfect picture opportunities! Exercise, animals & positive people are all recommended to relieve stress, anxiety and depression. We'll have them all! The perfect cure for a chaotic week. Enjoy a yoga class while the over friendly (and oh so cute!) pygmy goats run around, under, and over you! Plus, stick around and have a yummy craft brew (or 2) by our hosts, Intrinsic Brewery.
There are 2 chances to choose from:
Sat, Dec 16th at Intrinisic Smokehouse Brewery in Garland – 10am
Sat, Dec 30th at Dallas Farmers Market – 11am
100% of proceeds go to Here's Your Reminder Project charity!
Ticket includes:
~1st hour= Goat yoga class taught by Diane Barriere (dbyoga.com)
~2nd hour= Play & Beer Time! Stick around for your FREE craft beer (1/person) and extra selfie/play time with the cuties.
Date: Sun., Dec 17th | Time: 1-3pm | Location: V12 Yoga | Cost: $40. RSVP here.
In some spiritual traditions feather fans are used in smudging ceremonies to waft smoke from smoldering sacred herbs around a space or person to clear negative energy or to fan smoke skyward during prayer. Native Americans follow specific traditions to create these sacred tools, but you can make a smudge fan for personal use with feathers you've collected on nature walks. In this workshop, you will sit and learn more about smudging and how the feather is a tool to help with your special energy cleansing ritual.
The two hour workshop brings energy cleansing with Smudge Sticks and meditation.
Investment: 40.00 includes all supplies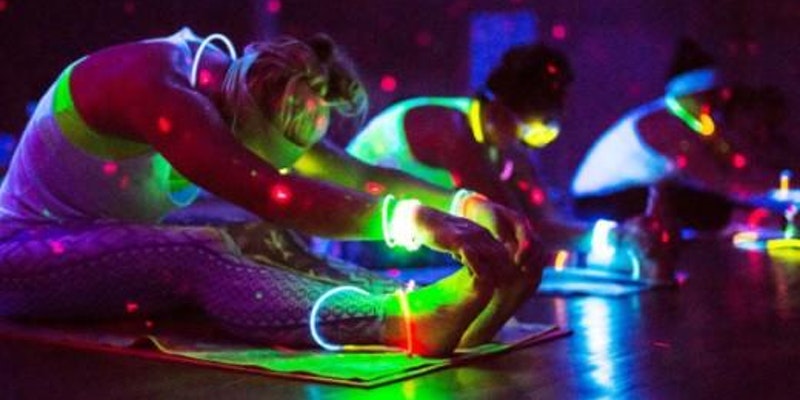 Date: Sun., Dec 17th | Time: 5-6:30pm | Location: Alpha Midway Dance Studio | Cost: $30. RSVP here.
Join 721 Yoga for this invigorating and heart-opening Vinyasa Flow class that combines breathe, movement of the body and a lively playlist! Glow sticks, LED bracelet, black light body markers and sponsor goodies included with admission. Join the party and glow with the flow! BYO Mat & Props.
This class is open to all levels and beginners are encouraged! Wear white or neon colors to glow under the black lights. *Body paint will not be allowed per the venue, however black light body markers will be provided.
Early Bird Ticket $30
Walk Up Ticket $35
(Space is limited!)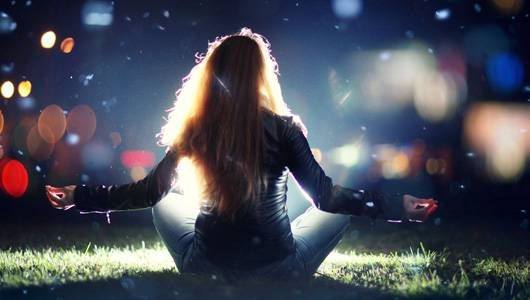 Date: Thu., Dec 21st | Time: 5:15-7pm | Location: JCC Dallas | Cost: Free. RSVP here.
This FREE special slow flow yoga class will be performed under heat lamps to live sweet percussion in their peaceful outdoor campus environment. Find warming comfort afterwards at the social gathering from 5-7pm where they'll serve light, healthy snacks and apple cider! Led by Debbi Levy & Diane Barriere with Len Barnet live on percussion. Open to members and non-members. jccdallas.org/dance to RSVP.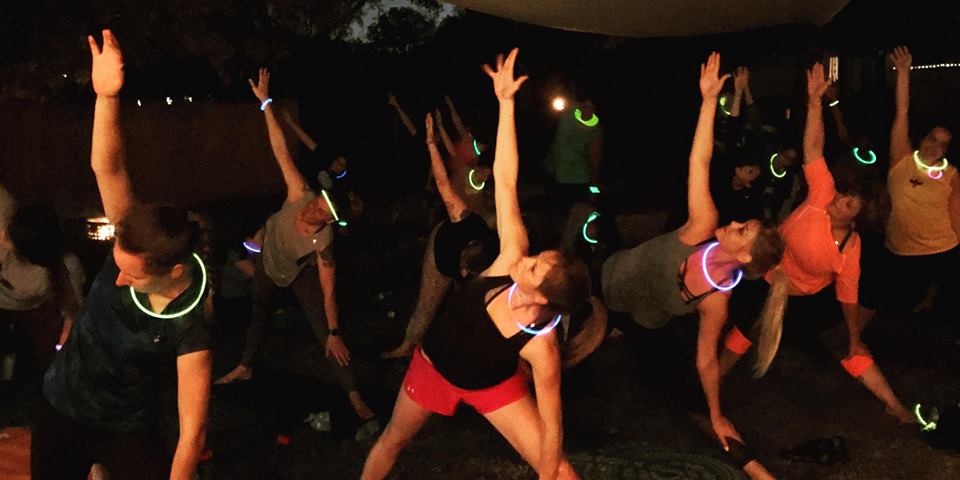 Date: Fri., Dec 22nd | Time: 6:30-7:30pm | Location: Goat Yoga Richardson | Cost: $17. RSVP here.
Get your yoga on in North Dallas while their mini goats graze and jump around (or on) you! Don't forget to snag your glow-in-the-dark bracelet and necklace at the registration table upon arrival so that you can collectively light up the yard while the sun is down!
Fill your thermos with a hot beverage and snuggle with Tommy, Drake and Gary – the newest and smallest additions to their urban farm. Meet Pete the mini horse! The animals will be outside for the holiday season, and so will you! Please dress accordingly.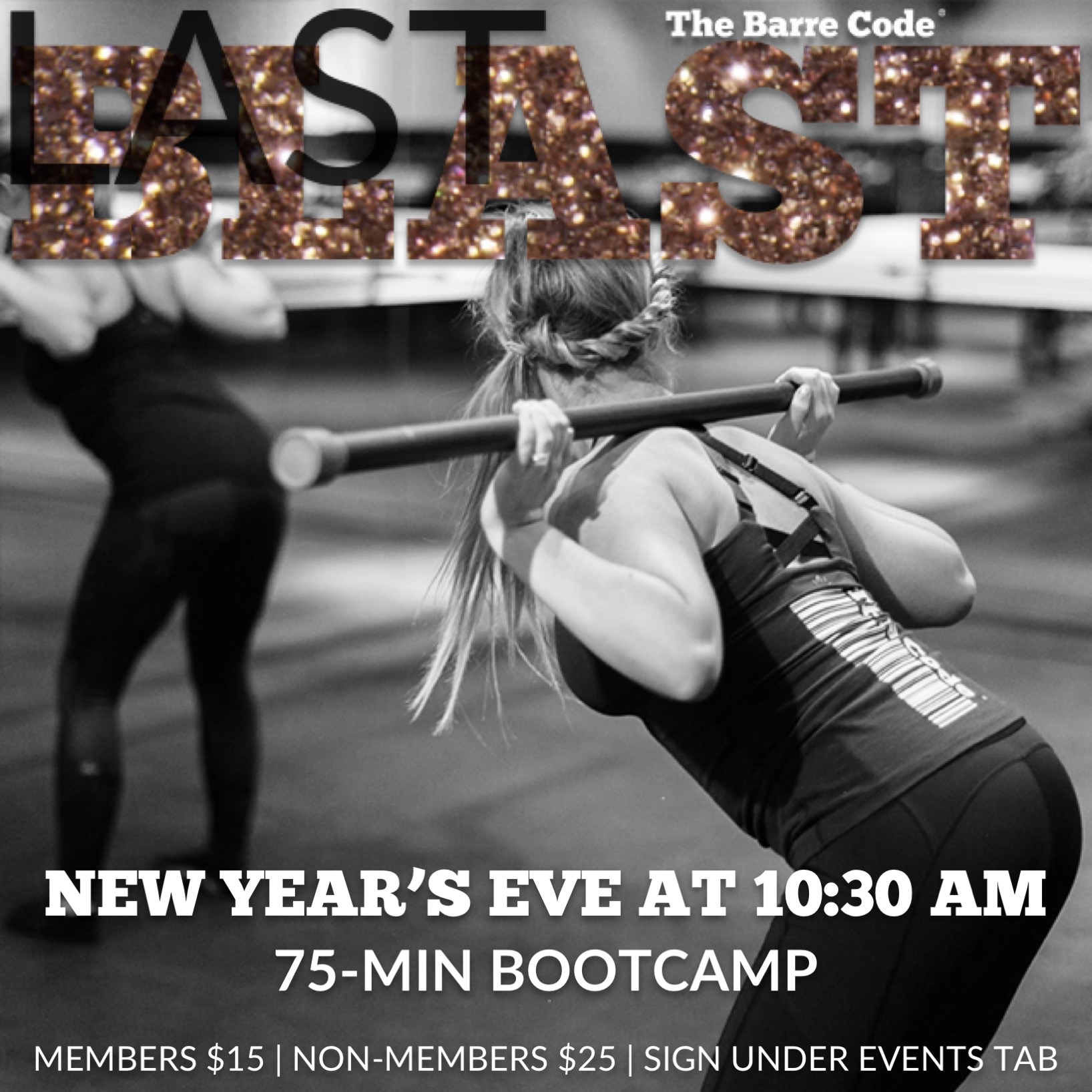 Date: Sun., Dec 31st | Time: 10:30am | Location: The Barre Code – Design District | Cost: $15 for members. $25 for non-members. RSVP here.
Pop, fizz, clink, and celebrate New Year's Eve at The Barre Code Design District with a 75-minute Bootcamp class that incorporates cardio and strength training to get you ready and strong for a brand-new year!
—
Plenty of fun events to choose from this month. You can also check out my girl Love You More Too's round up of North Dallas events here. Make sure to check back on December 15th. I'll definitely update with more active events to check out. If I missed anything, feel free to email me at mailyn@deepfriedfit.com.