Mondays. Or is it Mondaze? Either way, my company Dallas Fitness Ambassadors partnered with Sprouts to host a wonderful Mindful Monday event for our influencers in celebration of their new Lake Highlands store opening.
When scouting a venue, I knew I wanted a slice of heaven and I found it at THE Alexan off Katy Trail. As someone who is constantly on the go-go-go, I know how hard it is to even schedule me time. In the influencer world, most of us are juggling full time jobs, families, social life, relationships, and more. We are so overstimulated with our phones, we forget to reset.
I'm always in need of a reset. So I invited all of our influencers to take 2 hours out of their evening, on the most hectic day of the week to be mindful. To be present. With help from Sprouts, we were able to nourish our bodies and minds in this amazing event.
We began the evening with light summer cocktails made with fresh Sprouts produce and ingredients. Mary made this amazing jalapeno margarita and this spiked lemonade (using the Sprouts Sparkling Lemondate) with watermelon juice and scooped balls. DROOL. So refreshing and so light.
Who didn't need a drink after a long Monday, amiright? Next we all gathered for a short 30 minuted nidra meditation class led by my friend Ana C Jones. It's a mindful guidance that helps you release tension throughout your whole body.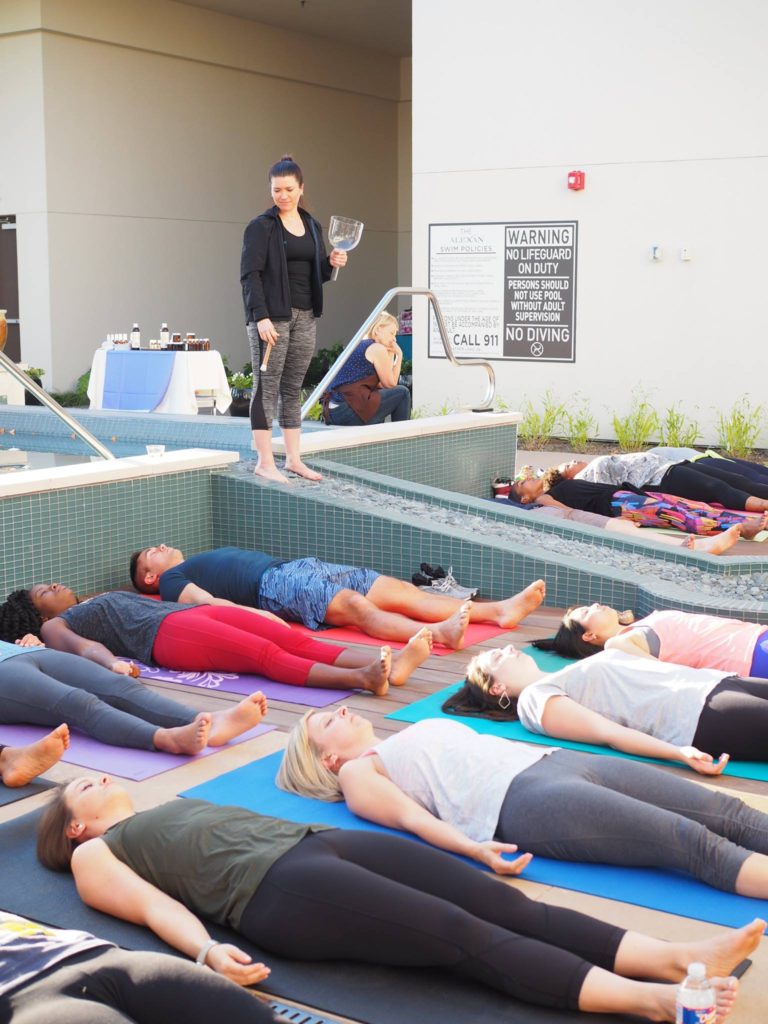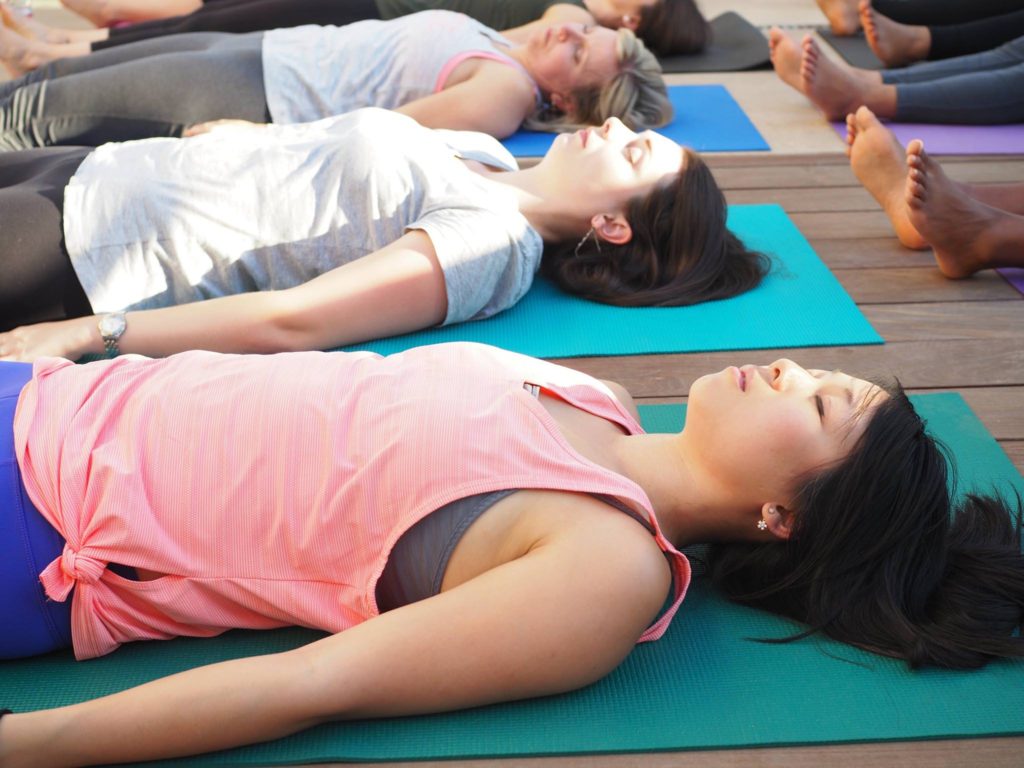 It was absolutely delicious and I loved that we didn't even have our phones to snap away. I'm sure that totally freaked everyone out when Ana asked everyone to put away their phones, but sometimes you gotta have someone make you do it. I let go of my attachment to my phone, my fear of missing a call or email, and the unnecessary urgency that comes with it. It was a lovely way to wind down from a whirlwind of a day.
After class, we learned more about the opening of the Lake Highlands location. So excited to have more Sprouts popping up in Dallas. It's definitely a store I frequent.
Next, to really hone in on the whole mindfulness theme we had going on, our partners for the event really created an amazing experience. Aura Cacia, an essential oils vendor for Sprouts set up an awesome DIY Essentials Table. Everyone could make their own body mist, oil, or scrub to take home!
We also had Hema from Restore Simply sampling her chai latte and golden milks. She also showed everyone how they could make their own chai tea using ingredients you can find at Sprouts.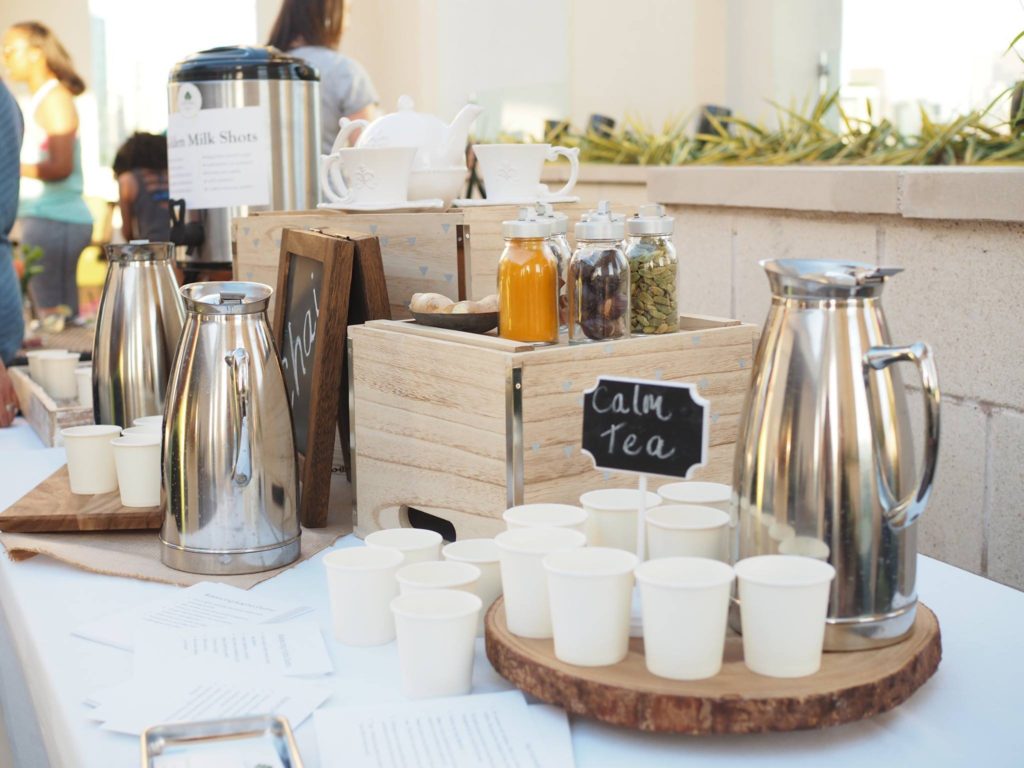 One of my favorite parts was have Spa Kneads out there rubbing out some knots with amazing chair massages. She used the lavender essential oil to make the experience even more relaxing. I LOVE back rubs and I know I have a ton of knots in my shoulders and upper back. If I could, I'd sit in that chair all day.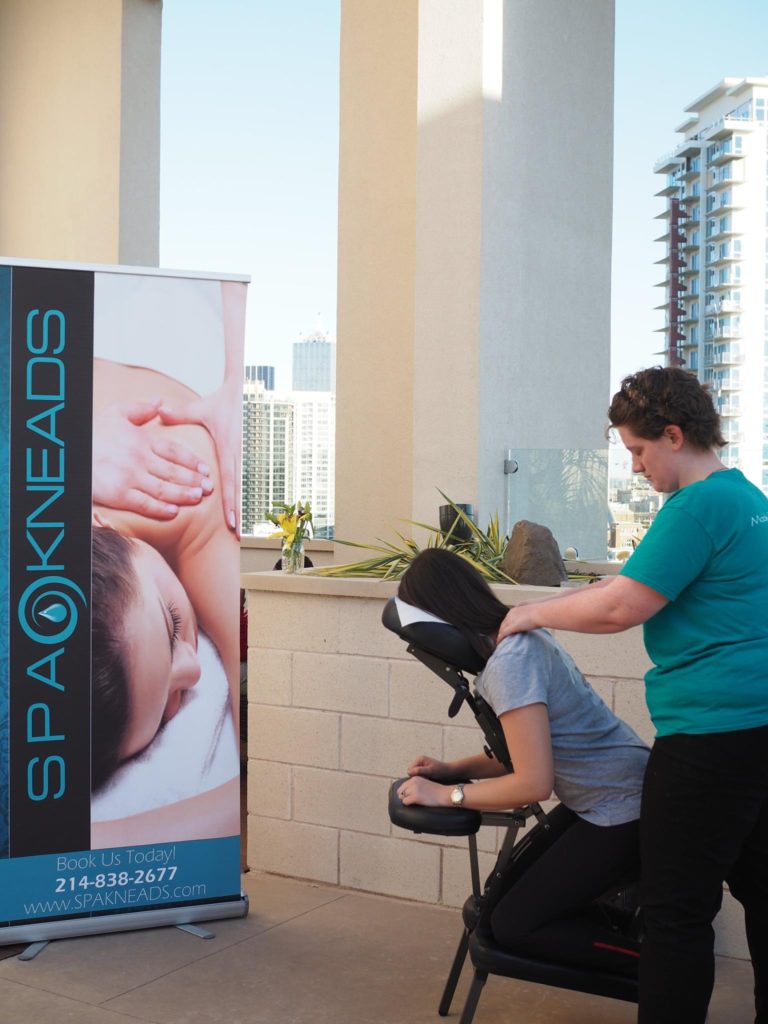 Of course, what's a party without food? Sprouts came through with all the delicious nibbles, a charcuterie board, dessert bites and the CUTEST trail mix bar.
Everything was perfect. The view from the rooftop was to die for, the food, the company, and everything in between. We all needed a few hours to just hang out and catch up. This group has provided me with so much in terms of friendship and connections with people who have the same values and interests as I do. We like to chill, eat, and drink!
I even got to fly a bit with my friend Paige and Scott.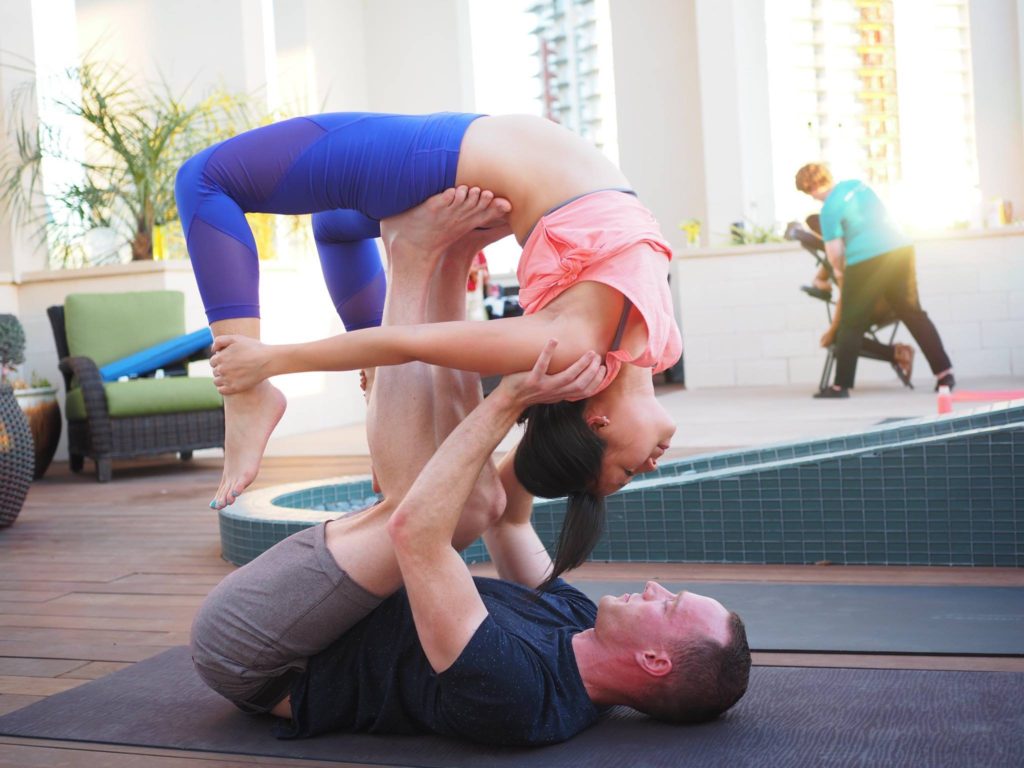 What an incredible day that I'd like to repeat over and over. Huge shoutout to Sprouts for letting us take time for ourselves and celebrate this amazing partnership.