Naturally as a Dallas local, I get hit up all the time for restaurant recommendations and fun activities. I love helping my friends plan fun days exploring Dallas. It's one of my favorite things to do. So when Mockingbird Station invited me to spend the day checking out cool shops and restaurants with other influencers, I was all in! Mockingbird Station has been around forever and is one of my favorite places to pop in, but seeing some fresh new businesses move in, it's worth a revisit if you haven't been by in a bit. Here a few places to choose from to help you plan the perfect day (date!) at Mockingbird Station.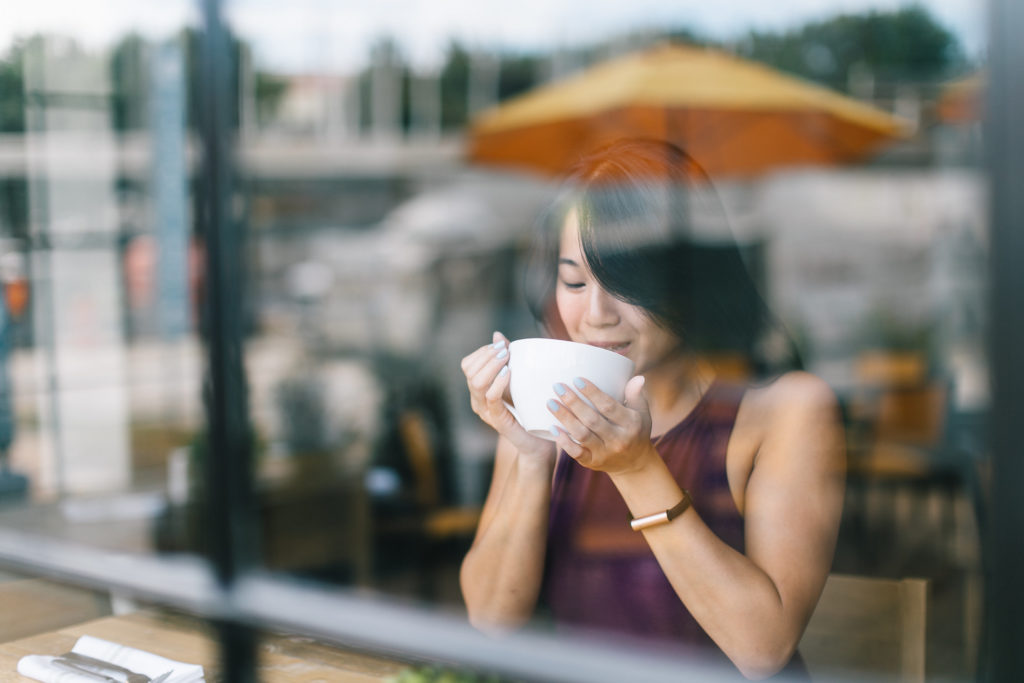 This is one of the cutest little bistros I've ever seen. It took over the Rockfish space and transformed into something special. It's a wonderful place for a morning catch up over coffee and one of their gigantic croissants (must be chocolate). They have an awesome assortment of pastries. OR dessert. I think I died and went to dessert heaven when the owner and baker Edith, brought out all the sweet goodies.
Mezze is definitely one of my new favorite restaurants. It's a Mediterranean tapas restaurant and all the food was so good. I got a sneak peek of what goes on behind-the-scenes and there's a lot of love and care that goes into the food. Not only is it beautifully plated, it's thoughtfully made as well with lots of local ingredients. I'm obsessed with those mussels and that tuna tartare. There's also live music every Thursday-Sunday evening which creates a wonderful ambience and I can't wait to come back.
Side note: the chef and owners of both Mezze and Edith's Bistro are married to each other. It was super cool to learn how they both support each other with thriving businesses so close to each other.
Now I'm all about making dates interactive. As many times as I've been to The People's Last Stand for a yummy craft cocktail, I had no idea they offered cocktail classes. We happen to go on a busy Saturday where there was a bachelorette party and a few birthday groups all learning how to make cocktails. We got hands on and made our own simple and delicious refreshment and learned the basics of craft cocktails. The cost is about $50 and they also offer whiskey tasting classes as well. Now that's my kind of night. I think this is perfect for dates or groups.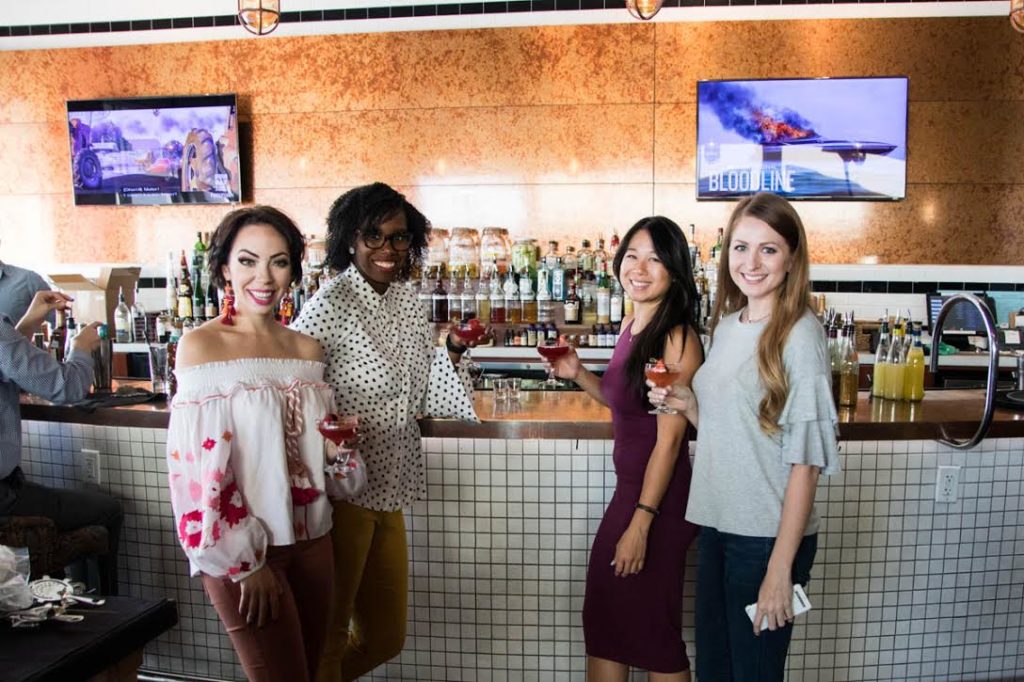 Catch a movie at the Angelika Theater or Hyena's Comedy Club
I love the small theater feel of the Angelika Theater and have been to Hyena's a few times to catch a show. Nothing wrong with a classic dinner and movie night out. You can find a variety of independent movies, documentaries, or mainstream films to choose from. We're so used to ordering tickets online and choosing our seats. That's definitely not the case here. You'll have to personal go to the box office and purchase your tickets on-site. There's something kind of nostalgic about making the time to watch a movie, buying your ticket and choosing your seat when you're there. Maybe that's just me.
At Hyena's, you can LOL to shows featuring different comedians. Some new, some seasoned. That's where I discovered Paul Varghese and he's a hoot! Look up the schedule here.
Make it a sweat date!
You can choose from a zenful yoga class at CorePower Yoga or kick some butt at the newly opened 9Round Fitness. I highly recommend a yoga sculpt class at CorePower for something more challenging or take a 30 minute class at 9Round. You'll get your share of kicking, boxing, and jabbing for an awesome sweat.

The long awaited bridge connecting Mockingbird Station, Katy Trail is nearly done and will open to the public on Nov 4th according to a source at Mockingbird Station.
There's certainly no shortage of places to browse at Mockingbird Station. Some favorites include Urban Outfitters, Centre, West Elm. For a full list of retailers and restaurants, visit the Mockingbird Station directory here.
This blog is sponsored by Mockingbird Station. All opinions are my own. Photos courtesy of Stephanie Drenka and Lyndi Stucky. (Except the food ones. Those are all mine!)