I've been on one heck of a fitness kick lately and decided I need to balance that out with some donuts and coffee, but not any basic donut either. WOW Donuts & Drips invited me out to visit and get a tasting of their gourmet donuts. Having stalked their Instagram and seen posts from fellow influencers, it looked super cute so obviously… had to go! Sharing 3 things you need to know about WOW Donuts & Drips.
But first coffee…
They change out their coffee and tea selection often. I loved being able to smell the roast before choosing. I'm not a huge coffee snob, but do enjoy the morning cup of joe or iced coffee to start my morning. When I chatted with Karan, he told me each coffee bean has it's own specific way of being brewed. They brew their coffees using special brewers that adjust temperature and very precise timing to get you the perfect cup. You can order both iced and hot coffees.
Donut judge me…
Can we talk about their donuts now? They have an epic selection of gourmet donuts to choose from. There are multiple cases of decadent donuts to choose from. I selected a handful to sample and WOW Donuts & Drips makes every single one from scratch. Instead of pulling the donuts from the case, like most places do, my order was freshly made right then and there. So they came out warm and fresh!
I got to try their Over the Rainbow, Matcha Matcha, Powdered Sugar with Blueberry Cream, Chocolate Strawberry, and a chocolate mint cake donut. The chocolate cake donut was definitely my favorite.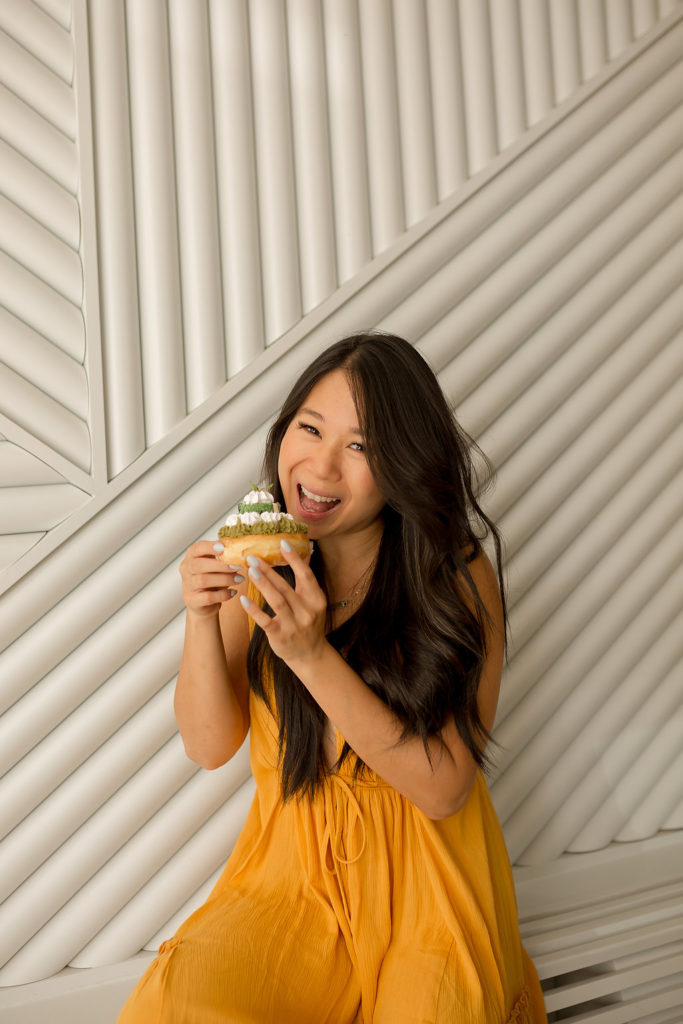 Customize the sweetness of your donut
Unlike most people, I don't have a huge sweet tooth. I'm more of a savory person, but obviously enjoy the occasional sugar binge. Since the donuts are all made-to-order, you can request they go lighter on the icing or creams to cut down on the sweetness. With all the toppings and beautifully placed garnishes, it can definitely take one donut over the top in terms of sweetness. WOW Donuts & Drips, makes all of their donuts, icings, and creams in house.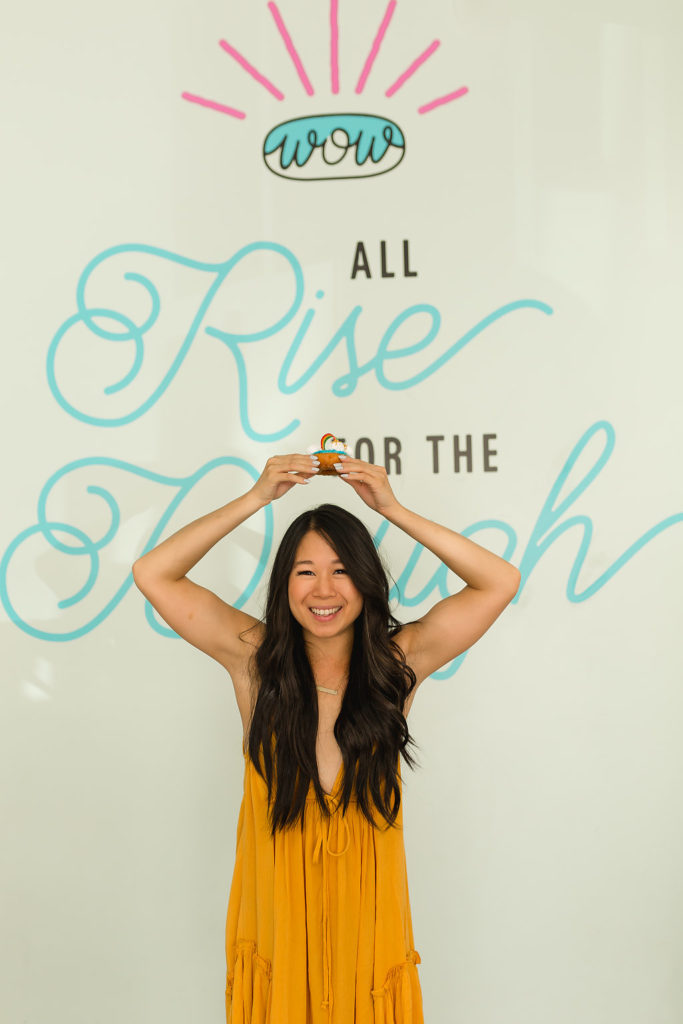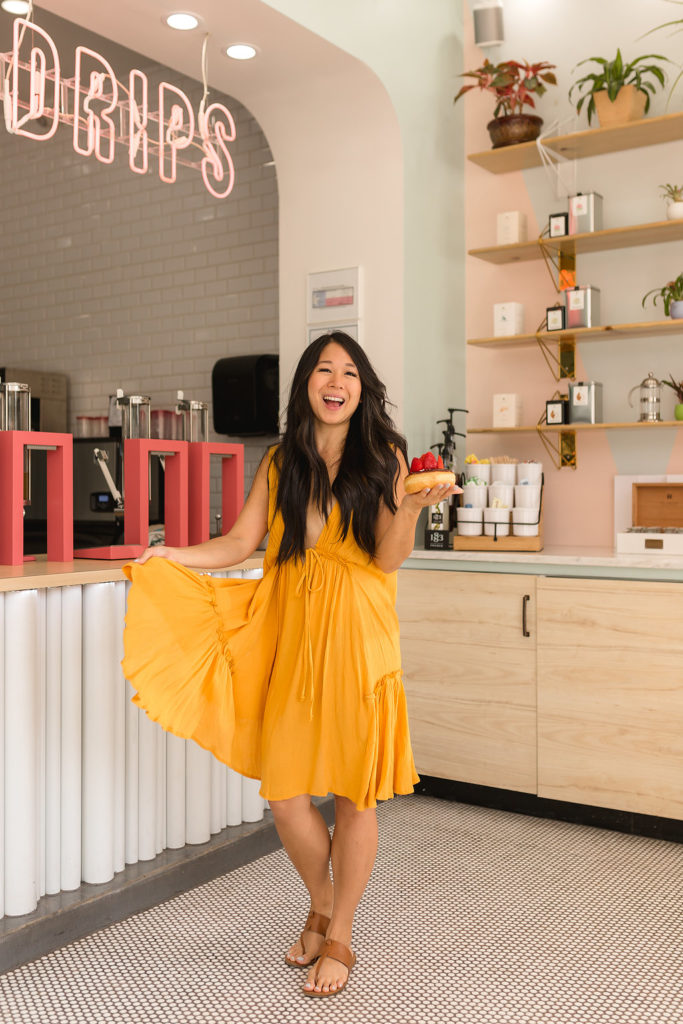 Instagram worthy FTW! 
As a foodie and Instagrammer, the taste is almost just as important as the visual appeal. Not only are the donuts freaking Instagrammable, so is the shop! It's located in Plano and makes a great place to catch up with a friend over coffee and donuts or even to do some work. They offer free WiFi and a few cute corners to prop up for a few hours.
This post was sponsored by WOW Donuts & Drips, however all opinions are my own. Photography by Maribel Morales.