When it comes to anything relating to football, I am IN! So when Visit Stillwater asked me to join them for a women's only football event, you bet I jumped on that. Football 101 invites women for a full day of football related activities. From listening to panels of coaches, meeting the OSU football players, actively participating in different football drills, touring the facilities and learning more about what goes into grooming football players, we got an immersive experience. It all took place in none other than America's friendliest college town, Stillwater, Oklahoma.
Stillwater is a cozy and friendly college town with so much tradition and pride in the Oklahoma State University. Myself and a few other media guests were invited for a weekend of experiences with hundreds of all women. So if you ever decide to attend Football 101 or want to visit Stillwater for a game, here are the deets from my weekend.
Cowboy's Football 101: A full day of activities with OSU. We heard from coaches and players, got a taste of football training, and made new friends. Pretty cool to see hundreds of women come together to learn more about football. Fun event and you walk away with a greater appreciation for the sport and everything that goes into it!
I stayed at the Atherton Hotel, which is recently renovated and absolutely gorgeous. Only a short walk to the Boone Pickens stadium where all the magic happens. I love the thoughtful decor and the accents of orange and black (OSU colors). They had one of the most comfortable beds I've ever slept in. I almost did not wake up for the event.
Fun fact, all the OSU players stay at the Atherton the night before games more so for the coaches to keep an eye on the players and make sure no one goes out and misbehaves before big games.
Where to eat:
Hideaway Pizza. It's been around for 60+ years and is a local favorite. I mean look at this pizza?!
Eskimo Joe's: Also another local favorite. It's been around a long time and is a common college spot. You have to get the cheese fries and one of their classic burgers. The Eskimo Joe branding is so popular and are known for their hilarious shirts and their cups.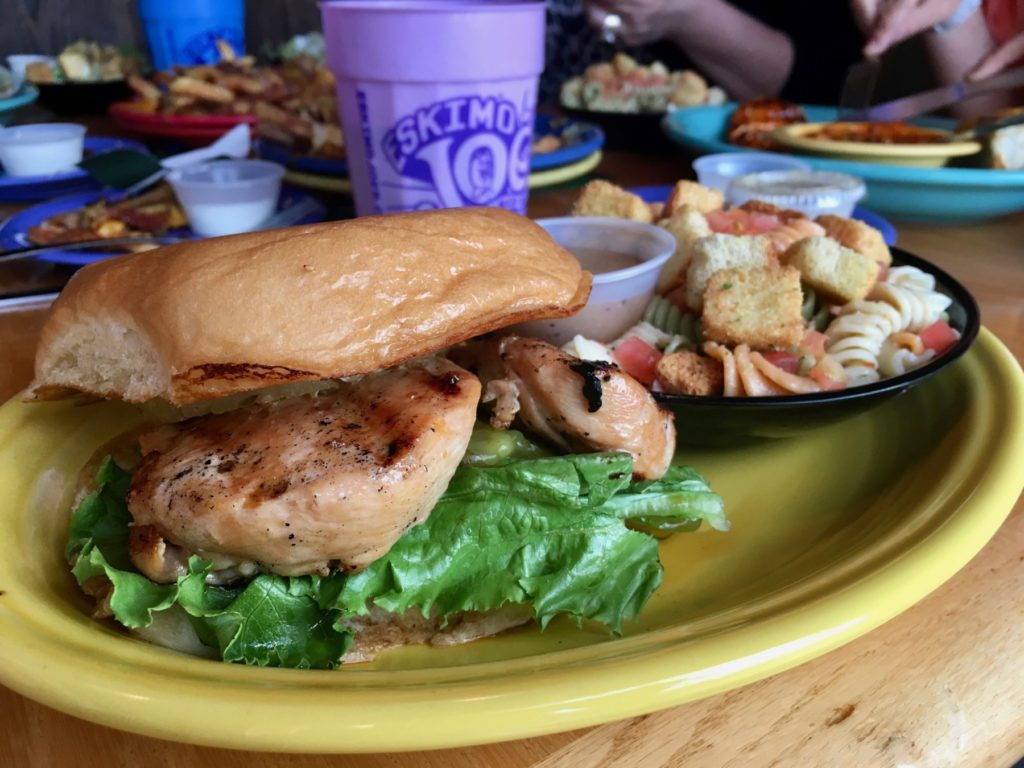 Breakfast at Granny's Kitchen: Definitely arrive early for breakfast. They serve large portions and the cinnamon roll is a must!
Lots of fooding this weekend in addition to football, tradition and more. You can actually fly directly from DFW airport to Stillwater if you ever want to visit Stillwater. I had a great time at Football 101 and I loved my stay at the Atherton. It was a nice little getaway and everyone is so friendly! I definitely need to go back for more cinnamon rolls.
My experience with Football 101 was provided by Visit Stillwater and their partners. My opinions are my own.